The Ultimate Japan Bucket List: 100 Things to do in Japan
Every country has its own list of things that make it unique and Japan is no exception. In my opinion, it is one of the most distinctive and fascinating countries in the world, though I may be a little biased! Whether you agree or not, there's no denying that Japan is as alluring as it is special. A quick skim of this list alone displays such a rich variety of activities and experiences that it is sure to excite and inspire you to book your next trip to Japan!
Whether you are a first-time visitor or a frequent visitor, I hope this post inspires you to discover all the wonderful treasures Japan has to offer. I've left a little map of Japan next to all the experiences I have done myself, so if you'd like more info about it, make sure to let me know in the comments below!
So let's get into this jumbo Japan bucket list and find out what 100 activities I think you should do while in Japan!
Tokyo
Visit the happiest place on earth at Tokyo Disneyland 🇯🇵
Visit the iconic Tokyo Tower 🇯🇵
Be delighted with kawaii goods and delicious sweets at Harajuku 🇯🇵
Stock up on anime figurines, vintage video games and licensed merchandise at Akihabara 🇯🇵
Be treated like a master/mistress at a Maid Café such as Maidreamin 🇯🇵
Dine at the spectacular Robot Restaurant at Kabukicho
See pedestrians cross one of the busiest intersections in the world at Shibuya crossing 🇯🇵
Escape the city and step into stunning green forests at Meiji Shrine and Yoyogi Park 🇯🇵
Beat the crowds and grab a ticket to the famous Studio Ghibli Museum 🇯🇵
Explore the streets of Kabukicho, Tokyo's Red Light District 🇯🇵
Check out my blog post for more things to do in Tokyo.
Kyoto
Visit the most iconic shrine in Japan, Fushimi Inari Taisha 🇯🇵
Walk down the famous bamboo-lined path at Arashiyama Bamboo Grove 🇯🇵
Stand in the presence of a completely golden temple at Kinkaku-ji (the Golden Pavilion) 🇯🇵
Step into the past, meet a geisha and engage with traditional Japan in Gion 🇯🇵
Check out my blog post for more things to do in Kyoto.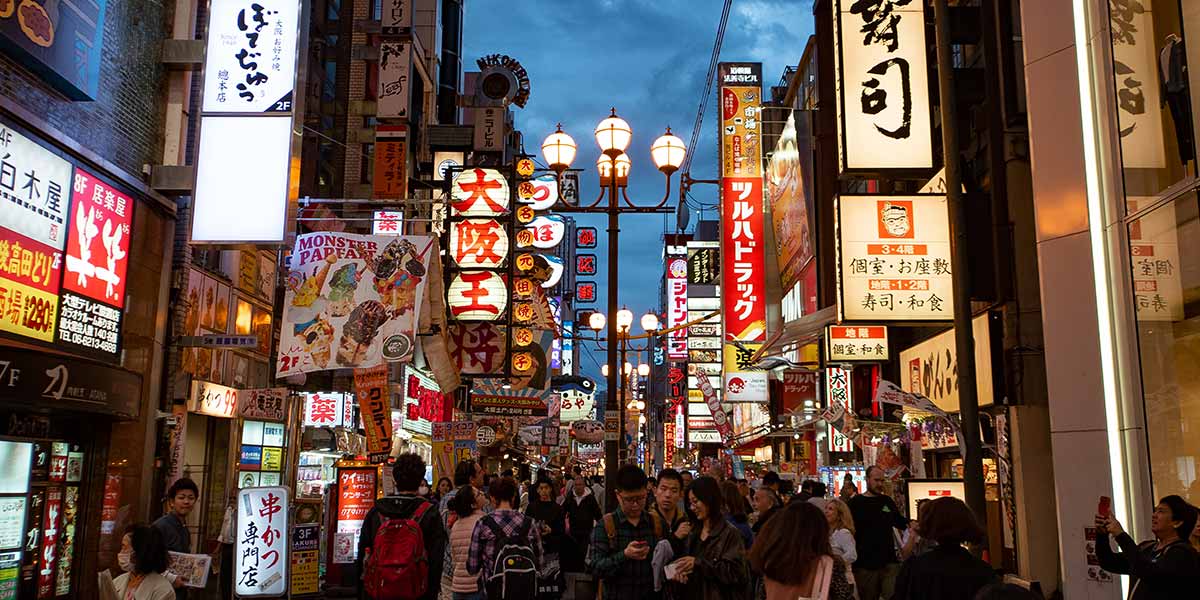 Osaka
Eat the best street food in Japan at Dotonbori 🇯🇵
Visit the most iconic castle in Japan, Osaka Castle 🇯🇵
Step into the world of Harry Potter, Despicable Me and more at Universal Studios Japan 🇯🇵
Check out my blog post for more things to do in Osaka.
Hiroshima
Learn of the destruction of the world's first atomic bomb at Hiroshima Peace Memorial museum
Witness the destruction of WWII at the Atomic Bomb Dome and pray for peace at the Peace Memorial Park
View the famous torii gate in the ocean at Itsukushima Shrine
Okinawa
Island hop and beach hop in Japan's sub-tropical prefecture, Okinawa 🇯🇵
See stunning coral, sea turtles, beautiful fish and more while snorkelling and scuba diving in Okinawa 🇯🇵
Take a ride from a water buffalo on Ishigaki Island
Hokkaido
See Darth Vader, Pikachu, Totoro and more carved in snow and ice at the Sapporo Snow Festival 🇯🇵
Eat fresh crab from the icy stalls at Nijo Market 🇯🇵
Check out my blog post for more things to do in Hokkaido.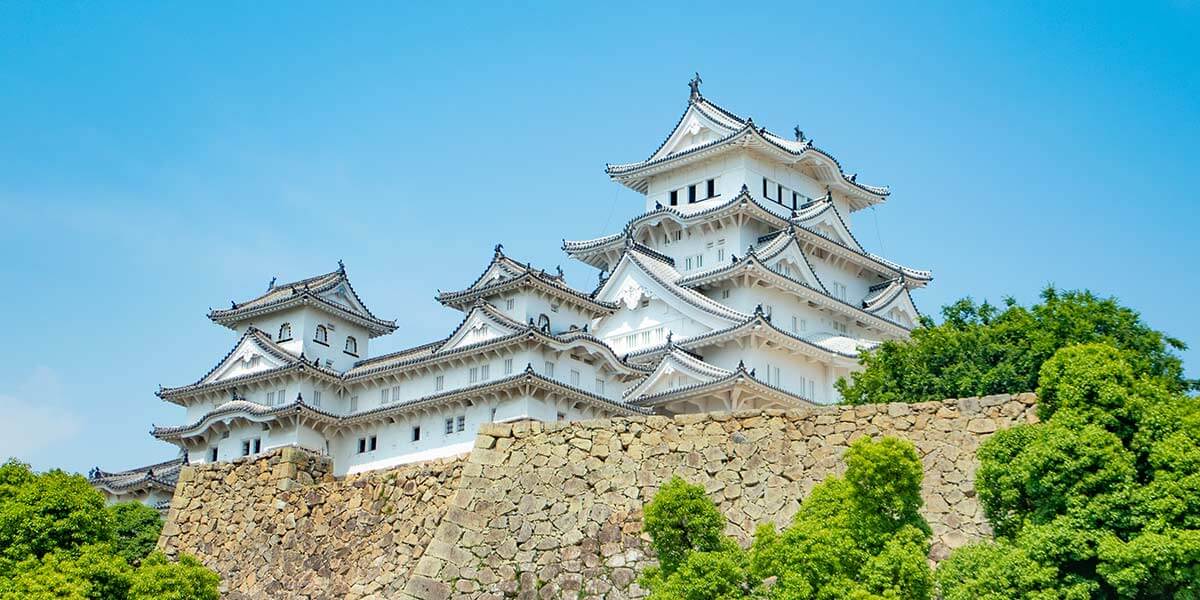 Other Destinations
See Himeji Castle, one of the most beautiful castles in Japan 🇯🇵
Climb Mount Fuji, the tallest mountain in Japan
Run around with the Japanese macaques at Jigokudani Monkey Park 🇯🇵
Stay the night at a temple alongside Buddhist Monks in Koyasan 🇯🇵
Visit the oldest, largest and most sacred cemetery in Japan, Okunoin Cemetary 🇯🇵
Witness the stunning illuminated floats of the Aomori Nebuta Festival
Ride a pirate ship around Lake Ashi in Hakone 🇯🇵
Feed the many deer at Nara Park 🇯🇵
Visit the big buddha at Todai-ji Temple 🇯🇵
Contemplate modern art at Naoshima art island 🇯🇵
Trek the Kumano Kodo pilgrimage route and visit the Three Grand Shrines of Kumano; Kumano Hongū Taisha, Kumano Nachi Taisha and Kumano Hayatama Taisha
Take a trip to Aoshima island, where cats outnumber humans six to one
Take a stroll through the vibrant flower fields in Furano
Explore one of the most authentic castles left in Japan, Matsumoto Castle 🇯🇵
Soak in the healing waters of Kusatsu Onsen, one of the best onsens in Japan
Walk along the scenic streets of Ginzan onsen, marveling at the many gorgeous ryokan that line the river
Visit the upcoming Studio Ghibli theme park (2022) at the Expo 2005 Aichi Commemorative Park 🇯🇵
Spend the day enjoying thrilling rollercoasters, peaceful baths and an outdoor shopping centre at Nagashima Spaland 🇯🇵
Ride your bike along the Shimanami kaido, a route along the six islands connecting Chugoku to Shikoku 🇯🇵
Visit the seven Hells of Beppu, hot springs so hot they are for viewing only
Seasonal
Attend a hanami festival to see Japan's iconic cherry blossoms in full bloom 🇯🇵
View the stunning red, orange and yellow autumn leaves called koyo
Walk amongst the incredible winter illuminations displayed all over Japan in December 🇯🇵
Snowboard in some of the best powder snow in the world 🇯🇵
Food and Drink
Dine in one of Japan's teeny izakaya's
Compare Osaka style and Hiroshima style okonomiyaki 🇯🇵
Try fugu, or blowfish, one of the most dangerous foods in the world
Attend a sake tasting event to savour Japan's signature alcoholic beverage
Grab a quick, cheap dinner from the closest conbini (convenience store) 🇯🇵
Dine at an Italian restaurant and experience one of the best Italian meals you will ever try 🇯🇵
Try every different kind of ramen, including shio (salt), shoyu (soy sauce), miso and tonkotsu (pork) 🇯🇵
Eat authentic sushi and try as many kinds of Japanese fish as you can 🇯🇵
Attend a traditional Japanese cooking class to learn how to cook one of their signature dishes
Try matcha, Japan's traditional green tea 🇯🇵
Feast on a traditional kaiseki meal
Make your own cup noodles at the Cup Noodles Museum
Try as many Michelin starred restaurants as you can (there are many!)
Treat yourself with Japan's famous fluffy cheesecake 🇯🇵
Pick a crepe from the many options available at Japan's crepe stores 🇯🇵
Warm up with Japan's delicious winter cuisine, oden 🇯🇵
Try as many kinds of donburi as you can 🇯🇵
Snack on yummy rice balls called onigiri 🇯🇵
Eat a new soft serve flavour at every destination 🇯🇵
Go fruit picking in Japan's many fruit farms across the country 🇯🇵
Visit Fukuoka's ramen stadium, a ramen theme park located on the top floor of a department store 🇯🇵
Try Hokkaido's winter specialty, soup curry 🇯🇵
Historical/Cultural
Attend a traditional tea ceremony 🇯🇵
Witness a stunning geisha dance 🇯🇵
Laugh until your sides hurt at a kabuki performance
View a dramatic performance of Noh theatre
See a traditional Japanese puppet performance at a bunraku theatre
Watch a thrilling sumo match
Fight like a ninja with an authentic ninja experience
Learn of the power of the samurai with an authentic samurai experience
Dress like a geisha and walk the streets of Japan 🇯🇵
Modern Experiences
Let loose and sing your heart out at Karaoke 🇯🇵
Pet all the kitties at a cat café 🇯🇵
Snuggle up to a super cute shiba puppy at a Shiba cafe 🇯🇵
Take a ride on Japan's famous shinkansen (bullet trains) 🇯🇵
Try pachinko, the only way to "legally" gamble in Japan
Take a kawaii selfie at a purikura booth 🇯🇵
Experience the thrilling atmosphere at a Japanese baseball game
Grab a drink from one of Japan's many vending machines 🇯🇵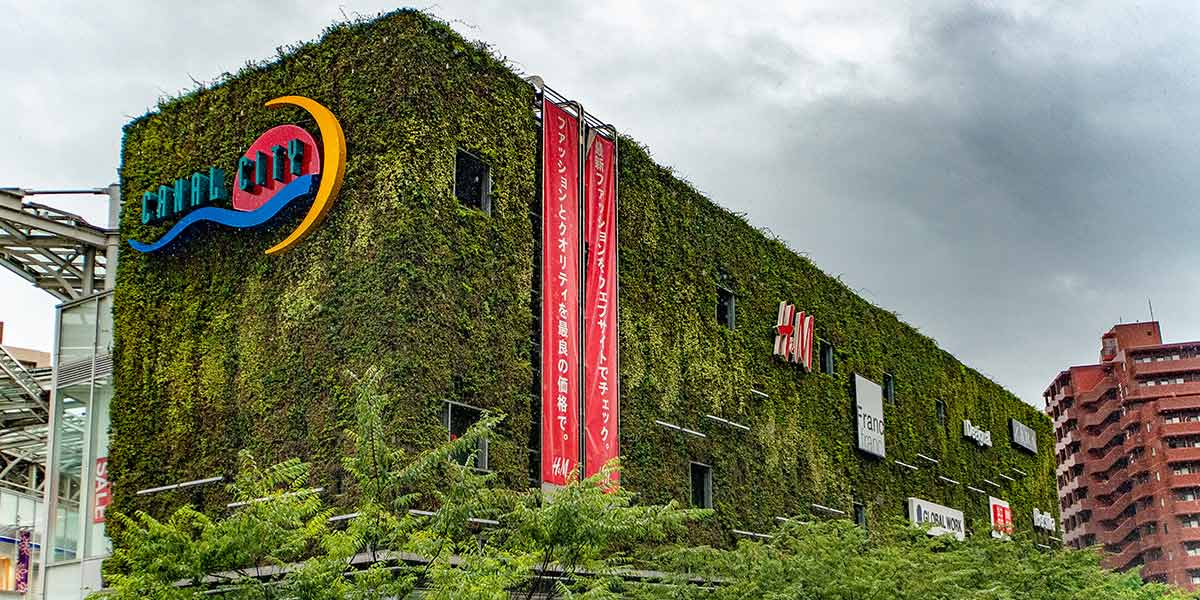 Shopping
Shop till you drop at a shotengai (Japanese shopping street) 🇯🇵
Purchase all the omiyage (food souvenirs) your loved ones could eve wish for 🇯🇵
Explore one of Japan's ginormous shopping malls such as Aeon Mall, Shibuya 109, HepFive, Ario, Canal City Hakata and Youme Town 🇯🇵
Buy cheap souvenirs and a whole lot of other stuff at Don Quijote 🇯🇵
Grab souvenirs at a great bargain at a ¥100 store such as Daiso 🇯🇵
Accommodation
Relax at a traditional ryokan 🇯🇵
Experience a Japanese capsule hotel 🇯🇵
Stay a few hours at a love hotel
Squeeze into teeny rooms at a business hotel 🇯🇵
Otaku
Visit one of Japan's many Pokémon Centres 🇯🇵
Dine at a themed café 🇯🇵
Win prizes, dance like crazy and enjoy an insane amount of video games at an arcade 🇯🇵
–
What is on your Japan bucket list? Have you done any of the things I've mentioned? Make sure you let me know in the comments below!
Pin post for later: